Please see below for news and offers from some of the organisations who we work alongside:


Birmingham and Warwickshire Archaeological Society
The Annual Lunchtime Lecture
'Ancient Mesopotamia: land, monuments and people'
7 January 2020 at 1pm
Venue: Birmingham Museum & Art Gallery, Chamberlain Square, B3 3DH – Gas Hall Meeting Room
Speaker: Ellen McAdam
The Birmingham and Warwickshire Archaeological Society's Annual Lunchtime Lecture will be held on Tuesday 7th January 2020 at Birmingham Museum & Art Gallery, Chamberlain Square, B3 3DH. The lecture is entitled 'Ancient Mesopotamia: land, monuments and people' and will be given by Ellen McAdam, Director of Birmingham Museums Trust.
Click here to download the Birmingham and Warwickshire Archaeological Society's Lecture Programme. For more information, please click here.
The event is free and tea and coffee will be available.
If you would like to attend please RSVP to fbmagmembership@gmail.com.
————-
RBSA Gallery's programme of 2019 Summer Art Workshops for adults
The RBSA Gallery is running a programme of summer art workshops for adults throughout July and August. Courses range from 1 to 2 days long and include a range of subjects and techniques. They have workshops for a variety of abilities, including beginners, and prices start at just £30.  Click here to view the full list of the courses available throughout July and August on their website and view Workshop articles on the RBSA's Art Blog: https://rbsagallery.blog/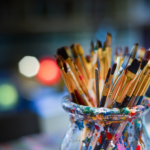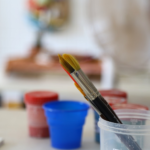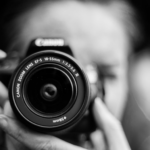 ————-
Birmingham and Warwickshire Archaeological Society
Investigating the Anglo-Saxon Halls at Atcham, Shropshire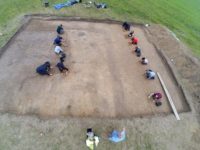 Tuesday 2nd April 2019 at 7pm
Speaker: Dr Roger White, CAHA University of Birmingham
Venue: Birmingham and Midland Institute
Most people familiar with the work of the person delivering this lecture will associate him with the late (and arguably post-Roman) site at Wroxeter. However, his PhD was in Anglo-Saxon archaeology and, with a foot in both Roman and Anglo-Saxon camps, this lecture explores the potentially complex relationship between the site at Wroxeter and the cropmark site of presumed Anglo-Saxon date at Froghall, Atcham. First seen, and scheduled, in 1975 the site had not been investigated before 2017 when a small-scale excavation was carried out under the aegis of the University of Birmingham and the National Trust, owners of the site. The results will be presented here, hopefully in full knowledge of the AMS Radiocarbon dates that are expected to arrive in March 2019.
The lecturer has worked at the University of Birmingham for 25 years, first with Birmingham Archaeology on the Wroxeter Hinterland Project, and then within the Ironbridge Institute before moving back to the Department of Classics, Ancient History and Archaeology. He recently contributed to and co-edited the Roman Research Frameworks for the West Midlands, Clash of Cultures.
Click here for more information.
————–
Birmingham and Warwickshire Archaeological Society are holding their annual lunchtime lecture on Tuesday 8th January 2019, and have invited the Friends to join them. For more information, see below: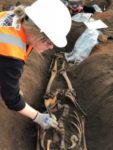 Digging HS2
ANNUAL LUNCHTIME LECTURE
Tuesday 8th January 2019 at 1pm
Speaker: Robert Early
The north section of HS2 spans 87 km, and forks into Birmingham. The whole project is the largest historic environment project undertaken in the UK and as such represents a huge challenge to the professional archaeological community. This talk will highlight how the teams of archaeologists are undertaking the works, focussing on new discoveries and the excavation of known sites such as Park Street Burial ground where 19,000 post-medieval burials are currently being excavated; the largest archaeological project to date in Birmingham. Rob will provide a resume of research undertaken and the results to date highlighting some of the challenges ahead.
Rob Early is currently the lead for the Historic Environment section North. He has over 30 years of experience in archaeology and heritage and has a number of publications of his work that range through the prehistoric periods through to Second World War. He currently leads the heritage team at the design engineering company WSP but formally worked for Oxford Archaeology.
This lecture will take place at the BMI.
For more information, click here.
————–
RBSA Charity Auction on 20 November 2018
If you love supporting local art and artists, make sure you don't miss the RBSA Charity Auction on 20 November 2018.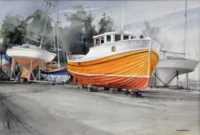 Local artists have donated works worth thousands of pounds to help raise much-needed funds for both the RBSA and Cure Leukaemia, one of Deutsche Bank's UK Charities of the Year.
Art lovers can bid on hotly-tipped artists, many of whom draw inspiration from local scenes. Local life is often depicted – Birmingham landmarks, Baddesley Clinton, and even the local hospital – in the works which are up for auction.
Click here to buy a RBSA Charity Art Auction ticket online.
Click here to view the Auction artworks on Flickr.
The RBSA Charity Auction, run by Bonhams Auctioneers, takes place on 20 November at 5.30pm at Deutsche Bank, 5 Brindleyplace, Birmingham B1 2BL. Tickets are £10, and all of the proceeds from ticket sales go to Cure Leukaemia.
At just £10, tickets are selling fast. Robert Neil, President of the RBSA and a past finalist in the BP Portrait Award, said: 'The auction is sure to be a thoroughly enjoyable evening as well as a great opportunity to raise much-needed funds for two very worthy causes. Bonhams helped ensure last year's event really went with a swing!'
Both established collectors and those new to buying art are welcome at the event, which is an exciting introduction to the art world. The RBSA does not receive any regular government funding, and is constantly seeking innovative ways to raise money. The Charity Auction supplements annual donations from charities, corporates, and individuals.
To book your ticket today:
Call the RBSA on 0121 236 4353 to pay by card over the phone.
Send a cheque in the post (payable to 'RBSA') to RBSA, 4 Brook St, Birmingham B3 1SA.
Pay by cash in person at the Gallery.
Pay via PayPal on the RBSA website by clicking here.
————–
The RBSA have invited the Friends of Birmingham Museums to join a 'Mezzotint Engraving and Beyond' workshop, led by Guest Tutor Martin Maywood. The workshop will be held on Thursday 23 August, 11am-4.30pm; and the cost is £55 for members of the Friends.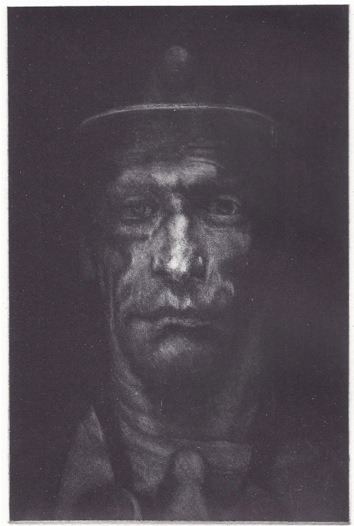 Receive expert guidance on how to create and print a mezzotint engraving. This workshop is suitable for both beginners and experienced printmakers. Ready-rocked Mezzotint plates will be provided. Guest tutor, Martin Maywood, is an experienced mezzotint artist. He is well practised in traditional mezzotint engraving and has also developed some new alternative ways of printing with mezzotint plates. He also rocks and supplies mezzotint plates to other artists around the world.
Click here to find out more.
Booking is essential. To book please contact the RBSA Gallery on 0121 236 4353. Payment can be made in cash or by card or cheque. Cheques are to be made payable to RBSA. Places are limited to 10 students per workshop.
————–
RBSA Gallery – Art Fair
The RBSA Gallery is holding an Art Fair on Wednesday 13 June. The Fair will be friendly and informal with stalls on topics such as: art supplies, framing, entering exhibitions, getting involved with the RBSA, and going for nomination to Associate. This will be the RBSA's second fair and they are keen to include more material to help increase awareness of other groups and networking with those groups. They are inviting members or representatives of local art groups and offering them free entry, encouraging them to attend so they can meet RBSA artists, learn more about the RBSA, and promote their group to fair attendees.
Click here for more information.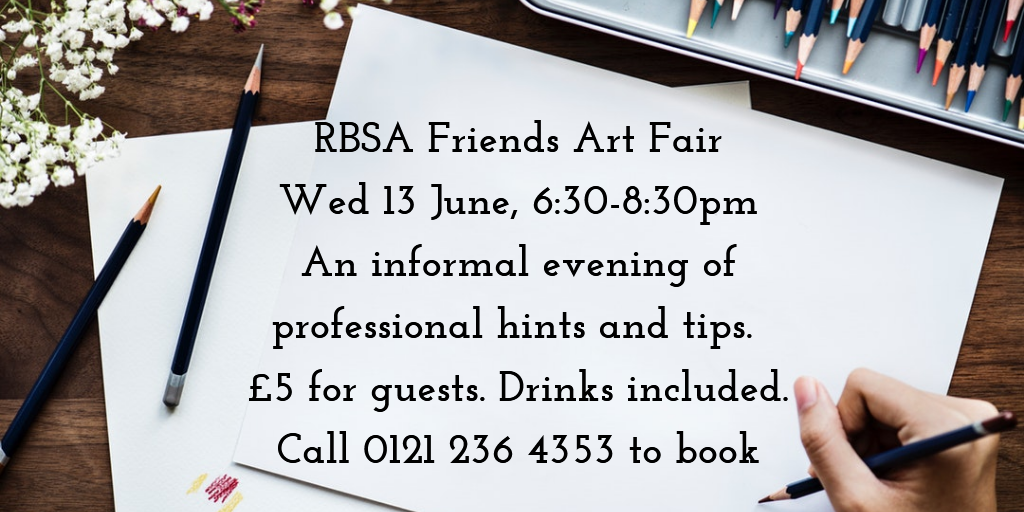 If you would like to attend please contact Natalie Osborne, the RBSA's Learning and Engagement Manager, to book your place: 0121 236 4353.
————–
A request to 'HELP A BMAG ARTIST!'
Emily Sparkes received her BA in Fine Art from Birmingham School of Art (BCU) before staying on to complete her MA in Queer Studies in Arts and Culture (distinction). She is currently undertaking PhD research – "Painting in the Time of Memes" – at the Royal College of Art.
Emily gave a talk to the Friends in 2015 after her painting 'An Ode to Christian Joy' was bought by the Friends for Birmingham Museums (see Emily with 'An Ode to Christian Joy' below). The painting has recently been featured on the art trail for the "Coming Out: Sexuality, Gender and Identity" exhibition.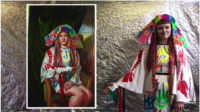 After multiple solo and group shows around the Midlands and in London (inc. Flowers, Mayfair and the Ruth Borchard Self Portrait Prize, Kings Place), Emily has recently been accepted for her first international exhibition at 'OPEN OUT' queer arts festival in Tromsø, Norway. She has asked for your help to get there – so please click here to join the KICKSTARTER campaign!
————–
Dippy on Tour: A Natural History Adventure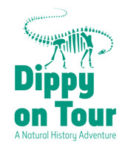 26 May – 9 September 2018
Tickets for 'Dippy on Tour' can now be booked online. The exhibition will run from 26 May – 9 September 2018. Whilst the exhibition is free, you will need to book a date and a time slot for your visit and you are recommended to pre-book your tickets.
The Friends funded the conservation work carried out on Birmingham Museums' bird collection – the living dinosaurs – which will be exhibited alongside Dippy.
————–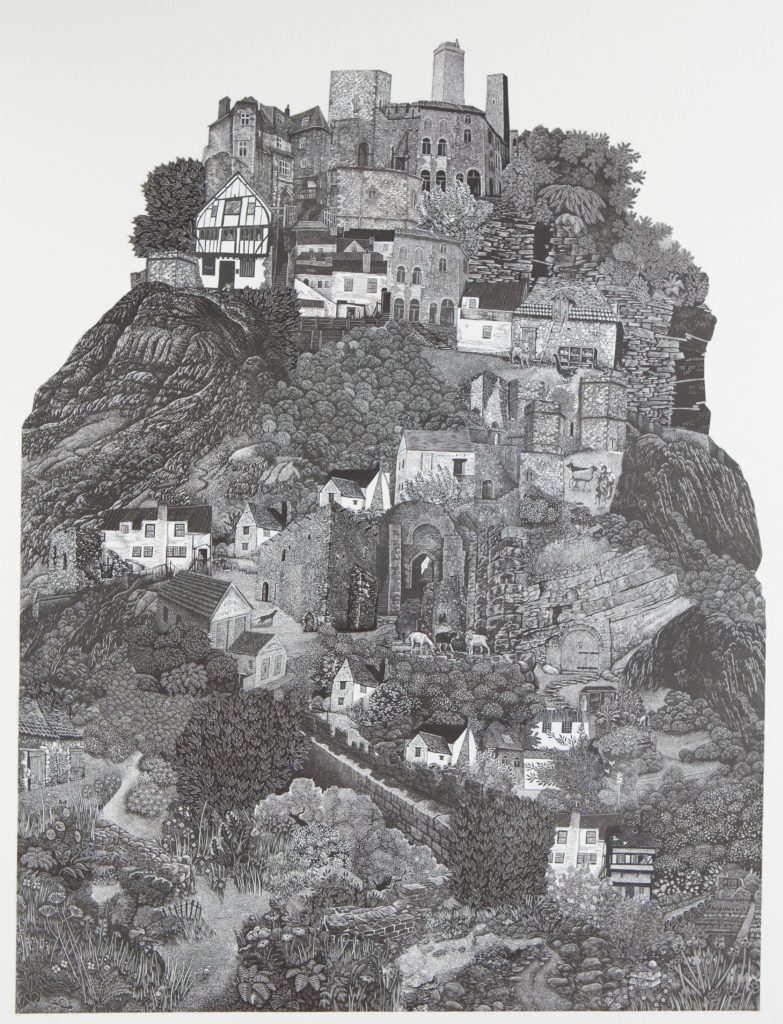 Hilary Paynter Wood Engravings
4 April-21 April 2018
Private view: Tuesday 3 April
Following on from the article about her exhibition in the latest edition of 'Artefacts', Hilary Paynter has invited the Friends to the private view of her exhibition – Hilary Paynter Wood Engravings – at the RBSA Gallery on Tuesday 3rd April to the Friends. Click here to download the invitation. Read more about her exhibition on the RBSA website.
————–
FRESH: ART FAIR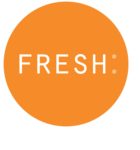 27-29 April 2018
Fresh: have kindly offered Friends a complimentary ticket to Fresh: Art Fair 2018. Fresh: brings together 46 leading UK Galleries showing nearly 5000 contemporary works of art by 400 artists. The Fair will take place in the Centaur Building at Cheltenham Racecourse from 27th to 29th April with a Private View on the evening of Thursday 26th. There will be a very broad spectrum of original prints and paintings, sculpture, glass and ceramics from £100 to £50,000 with something for everyone from complete newcomers to established collectors.
The debut Fresh: Art Fair in 2017 was a huge success attracting 4,300 visitors over 3 days. The event is already seen as a key player in UK art fair circles and was described by one leading dealer as "the best contemporary art fair outside London". Thirty of the best 2017 exhibitors are returning with 16 outstanding new galleries, a new outdoor Sculpture Park, bigger and better Fresh: Cafes, new expert Talks and new painters and sculptors working live. Visit: freshartfair.net
Fresh: Art Fair Partners include The RWA (The Royal Academy in the West); The Royal Birmingham Society of Artists; Oxford's Ashmolean Museum; Cheltenham's Wilson Gallery; Fine Art Auctioneers Bonhams and Cheltenham's Supercar dealer H R Owen Ecurie. The Fair is sponsored by St. James's Place Wealth Management.
Click here to download your ticket, which may be printed or shown on a mobile device.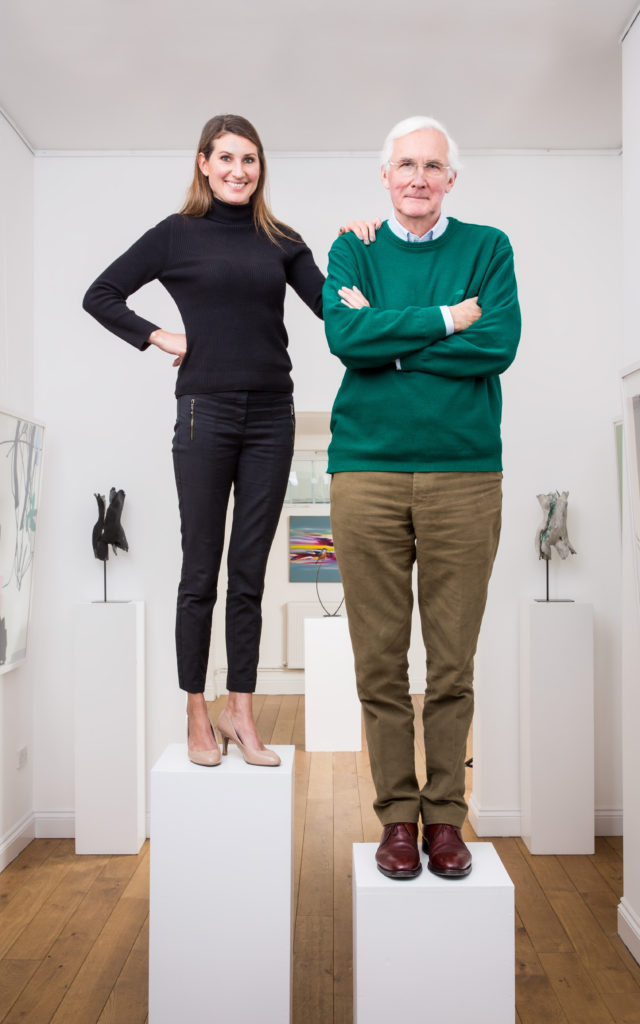 ————–
Saturday 28 April 2018
Day School: Theatre and the West Midlands
10.30am – 4pm, John Lee Theatre
£33/£30 for Members of the BMI and the Friends of the Centre for West Midlands History (includes lunch and refreshments)
Rediscover the vibrant theatre scene of Birmingham and the West Midlands. Speakers will give an historical overview of theatre, actors and playwrights; James Kelly will be sharing his research on John Drinkwater and his circle.
Click here to book.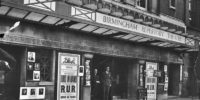 ————–
Friday 9 March 2018: The Birmingham and Midland Institute
In-Conversation with Dr Clare Stainthorp on the work of Constance Naden
6 – 8pm, £5/£3 for Members of the BMI and Students (includes wine and refreshments)
Join Dr Clare Stainthorp for an in-conversation about her doctoral research on oft-forgotten Birmingham poet Constance Naden. Dr Stainthorp will discuss her research on Naden, the Edgbaston-born Victorian poet, philosopher and scientist, before we enjoy a reading of Naden's poetry.
Click here to book tickets.
————–
The Orchestra of the Swan are kindly offering members of the Friends a 50% group discount when booking for a group of 10+ to attend their series of 'Friendly Classics' concerts at Town Hall Birmingham. Please see the image below for more details. We hope you enjoy the concerts if you are able to attend!