'Dippy on Tour' has impressed visitors to BMAG since the exhibition opened on 26th May. Visitors have been flocking to BMAG to see Dippy – current visitor numbers are currently just over 240,000!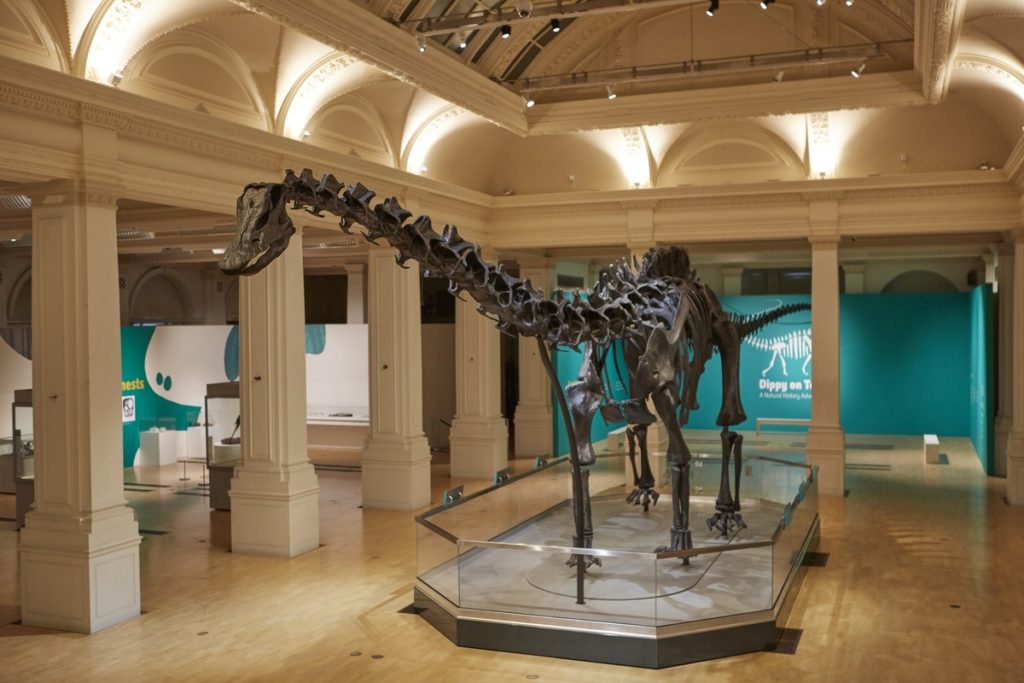 However, the exhibition is now, sadly, coming to an end. Dippy will be having a Farewell Party on Sunday 9th September. Click here for more information and do make sure that you pop in to see the Natural History Museum's famous Diplodocus before he leaves Birmingham to continue his adventure at Ulster Museum in Belfast!
The Friends are very proud to have supported 'Dippy on Tour' by funding the conservation work which was carried out on Birmingham's Bird Collections, to enable them to be displayed alongside Dippy during the exhibition.
.