(Show now closed: post retained as archive.)
If you still feel withdrawal symptoms after the closure of 'The Wonderful World of Rowland Emett' in the Gas Hall in September 2014, you'll love 'Mechanical Things' at Thinktank, showing from December 1 2016 to Mar 5 2017. It includes some creations from the previous show with additional Emett 'things', including a recent rediscovery. And there's a full-size Chitty Chitty Bang Bang.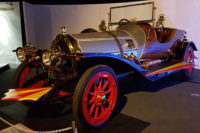 But it goes further in displaying mechanical machines created by other gifted artists. Many of these are – unlike Emett – still working today. And most are British. I was particularly engaged by the detailed logic embodied in the cascading balls in the maze pictured here.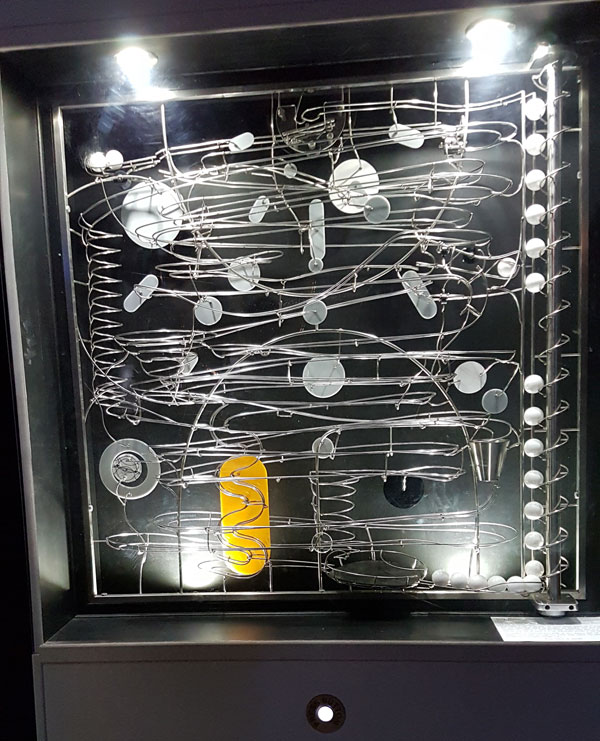 The much larger machine in the Science Garden outside does something superficially similar, but this device contains subtle logic which will challenge brains of all ages.
At preview I was assured that there will be additional activities to further delight younger visitors. Personally, I suspect that visitors of all ages will find delight here.
As a member of the Friends you can get into Thinktank, to see this show, for half the public charge!
posted by David Foster
---