May 25, 2022


'Blood & Fire: Our Journey Through Vanley Burke's History'
A brand-new exhibition opens at Soho House Museum today, curated by renowned photographer Vanley Burke. Evocative images taken by Vanley Burke will join archival material from his personal collection, in a new exhibition at Soho House in Handsworth, taking visitors on a journey through the artist's history and the Black British experience. As one of the UK's leading Black artists of the commonwealth generation, this exhibition focuses on Vanley Burke's journey to illustrate a wider, connected history of Black British experiences using the communities of Birmingham as a lens.
'Blood & Fire: Our Journey Through Vanley Burke's History' is free to visit and is open every Wednesday to Sunday, 11am-4pm until 30 October.





May 3, 2022


BMAG's 'pop-up' Reopening
BMAG reopened on 28 April 2022, with an exciting radical transformation of its iconic Round Room, and a selection of new exhibitions including 'Found Cities, Lost Objects: Women in the City', in which Turner Prize-winning and internationally renowned artist Lubaina Himid CBE invites us to consider the experiences of women in the city, as seen through the lens of art; 'Unprecedented Times', which invites visitors to take a moment to pause and reflect on all that has passed in Birmingham over the last two years of living with Covid-19; Wonderland, which explores how cinema has shaped the streets, social lives and dreams of Brummies over the past 125 years; and 'In The Que', a sensory celebration of one of the UK's greatest music venues. 

March 9, 2022


BMAG's (Partial) Reopening
After being closed, firstly by the pandemic and then by essential electrical works, BMAG will partially reopen on Thursday 28 April 2022, welcoming visitors back to the Round Room and Industrial Gallery seven days a week, from 10am – 5pm.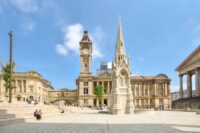 To mark the reopening, BMAG is being handed over to some of Birmingham's most exciting creatives. Birmingham Music Archive, Fierce, Flatpack Projects and Kalaboration Arts will be animating the Round Room and Industrial Gallery, while the rest of BMAG remains closed for essential work. Responding to the theme 'This Is Birmingham', visitors can expect a collision of new exhibitions and live events as well as space to join in and contribute themselves. The Edwardian Tearooms will also be back open as a welcome pitstop for a bite to eat and a cup of tea.
Click here for more information.
March 9, 2022


'Found Cities, Lost Objects: Women in the City' curated Lubaina Himid CBE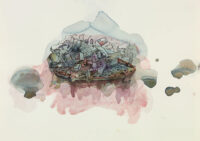 Launching at Birmingham Museum & Art Gallery (BMAG) in May 2022, the Arts Council Collection presents 'Found Cities, Lost Objects: Women in the City', a national touring exhibition curated by Turner Prize-winning artist and cultural activist Lubaina Himid CBE, which explores modern city life from a female perspective.
Exploring shared female experiences of urban life, this exhibition considers the privileges enjoyed and boundaries faced by women in the modern city. On display from 14 May – 4 September 2022, in the Gas Hall at BMAG, this large exhibition of over 60 works presents a wide array of modern and contemporary art, including painting, sculpture, photography and film from both the Arts Council Collection and Birmingham's collection.
Deborah Smith, Director, Arts Council Collection, says: "It's always exciting to see what fresh perspective artists will bring and what stories they will tell when we give artists an open brief to curate the Arts Council Collection. The Collection has enjoyed a long relationship with Lubaina, from acquiring her work in 1988 to her show Meticulous Observations at the Walker Gallery, Liverpool, where she mined the depths of the Collection. Found Cities, Lost Objects' impressive pedigree of female artists offers new perspectives on urban life and helps us understand how art is a powerful tool in shaping our cities and the world around us."
Lubaina Himid CBE, artist, says: "Found Cities, Lost Objects challenges the status quo by encouraging viewers to discover the city through the eyes of female artists. Women generally inhabit cities via retail and healthcare venues, but how can we expand our presence beyond this for everyone's benefit, now that these spaces are under pressure to perform differently? The exhibition explores the contradictory experiences of women across the city, free to roam the streets while always considering the boundaries within which that freedom is contained."
Katie Morton, Exhibitions Team Leader at Birmingham Museums Trust, said: "We can't wait to open the doors to Birmingham Museum & Art Gallery again and we couldn't think of a better way to reopen the Gas Hall than by bringing this major Arts Council Collection exhibition to Birmingham audiences. Lubaina's examination of the female experience in the modern city is timely and by curating such a line-up of renowned artists, from both the Arts Council Collection and Birmingham works, there are a wide range of viewpoints for visitors to enjoy, explore, and reflect on how they relate to their own experiences of the city."
The exhibition will open at BMAG following the partial reopening of the site to the public on 28 April 2022. In order to ensure this exhibition is accessible to everyone, instead of paying a set ticket price visitors are asked to 'pay what you can'. Any contribution helps to cover the significant costs of staging such an exhibition, as well as ensuring that price is not a barrier to anyone who wants to visit.
Found Cities, Lost Objects features works by Sophie Calle, Helen Cammock, Milena Dragicevic, Anthea Hamilton, Young In Hong, Markéta Luskačová, Margaret Murray, Cornelia Parker, susan pui san lok, Hannah Starkey and Magda Stawarska-Beavan, among others.
Established in 1946 as a national collection for the UK, today the Arts Council Collection cares for over 8,000 works by close to 2,200 artists. The Collection is managed by the Southbank Centre on behalf of Arts Council England, and is committed to supporting artists from a wide range of backgrounds and disciplines, most often at an early stage of their career, in order to reflect the rich, diverse culture of the UK. It is a widely circulated national collection that can be seen in museums, galleries, schools, universities, hospitals and charitable associations across the UK and abroad.
Found Cities, Lost Objects: Women and the City
14 May – 4 September 2022
Birmingham Museum and Art Gallery