June 21, 2022
The Friends' Acquisition Database
Since its formation in 1931, the Friends has assisted in purchasing objects for Birmingham Museums' collections. We are proud to have helped to acquire objects in every year over that 90+ year period! Following the hard work, detective skills and patience of our Honorary Archivists – Margaret Boniface and Margaret Lister – and their team of helpers, we have compiled a comprehensive list of the items which the Friends have purchased for Birmingham Museums since 1931.  We are delighted to announce that we have just published this database on our website! Please click here. We will be developing the database and its functionality and adding more images, so please do check back as we update it.

June 1, 2022


Introducing the new Friends' Office
With the closing of the offices in Birmingham Museum & Art Gallery for essential electrical upgrade work, we have been on the lookout for a new Friends office. We are delighted to have been able to take up residence in Soho House Museum, one of Birmingham Museums Trust's Historic Properties and the Georgian home of the Birmingham industrialist, Matthew Boulton. We are still using our previous address c/o the Birmingham & Midland Institute, but you can also now send post to us at the following address: Friends of Birmingham Museums and Art Gallery, Soho House Museum, Soho Avenue, Birmingham, B18 5LB.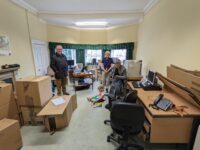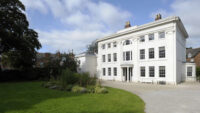 May 2022
AmazonSmile
The Friends are now signed up to AmazonSmile, a website operated by Amazon which allows customers to search the same selection of products as on amazon.co.uk. However, when customers shop through the URL smile.amazon.co.uk, Amazon will donate 0.5% of the price of your eligible purchases to the Friends, at no cost to you! Please click here, or on the banner below to find out more:
May 2022
Artefacts – Summer 2022, Issue 69
The Summer 2022 edition of 'Artefacts' went to print last week. We are delighted to be re-launching the Friends Events Programme, after a gap in activities due to Covid. Click here or on the image below to download a copy and click here to visit the Friends Events page to see what we have lined up over the next few months! Instructions on how to apply for tickets can be found in the latest edition of 'Artefacts'.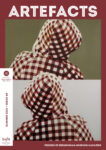 February 2022
Artefacts – Spring 2022, Issue 68
We are delighted that the latest edition of 'Artefacts' has just been published, featuring a photo of BMAG, which is due to partially reopen in April 2022, on the front cover. Click here or on the image below to download a copy.
January 2022
Happy New Year!
The Friends of Birmingham Museums would like to wish our Members and Facebook Followers a very Happy New Year! We are planning some events this year – both in person and online. And so we move forward into 2022 with hopefulness for the year ahead!
October 2021
Artefacts
We are delighted that, after a break in publication due to Covid-19, the Winter 2021 'Artefacts' was published at the end of October 2021.
Click here or on the image below to download Artefacts Winter 2021.
July 2021
Recruiting a Friends Membership Secretary 
Having dedicated many years to the Friends, Lynda Perrin has decided to 'hang up' her Membership Lists. It has been a privilege to work alongside her and we will miss her greatly. If you or anyone you know would like to find out more about or apply for this paid part-time post please contact Peter Miles: email chair.fbmag@gmail.com or ring 07443 825459.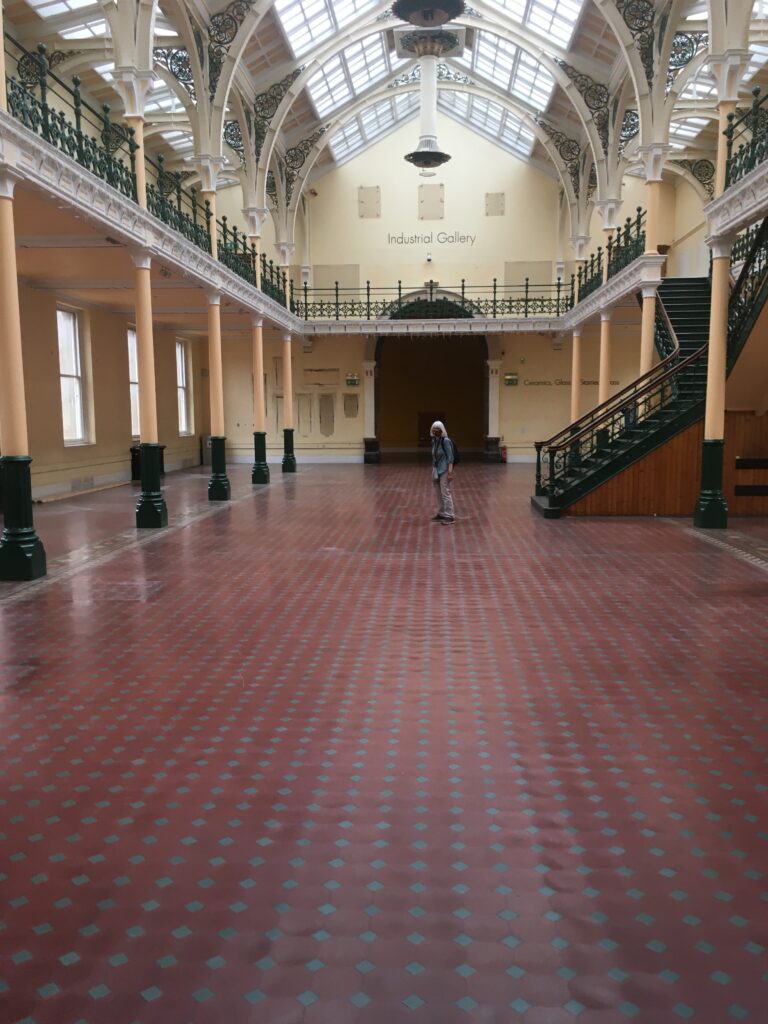 June 22, 2021
Friends support the acquisition of Hew Locke's sculpture Souvenir 9 (Queen Victoria) 
The Friends are delighted to have played in a vital role in the acquisition of Hew Locke's sculpture Souvenir 9 (Queen Victoria) for Birmingham's collection.  Souvenir 9 will be on loan to the Tate from 1st December 2021 to 3rd April 2022 for their major exhibition Art from Britain and the Caribbean. This will enable the sculpture to be shown whilst BMAG is closed for electrical work. It will return to Birmingham next spring to enable it to be on display when BMAG reopens for the Commonwealth Games.
On 25th June 2021 there was an in-conversation event with Hew Locke and ceramicist Matt Smith, chaired by Dr Sadiah Qureshi. A recording is available through the Race, Empire & the Pre-Raphaelites research group of the British Art Network blog's: https://raceempireprb.wordpress.com/events/ or click here.
Following the Friends commitment, Birmingham Museums Trust was able to secure the remaining funds required to acquire the sculpture from Art Fund, the V&A Purchase Grant Fund and the Friends.
January 14, 2021


Birmingham Museum and Art Gallery will remain closed throughout 2021
Birmingham Museum and Art Gallery (BMAG) will remain closed throughout 2021 while essential electrical upgrade work of Birmingham's Council House complex takes place but plans for reopening in time for the 2022 Commonwealth Games are underway. While the building is closed Birmingham Museums Trust will continue to share items and stories from Birmingham's collections with audiences in a variety of exciting and engaging ways both online and in the community.
The reopening will be launched with a transformation of BMAG's iconic Round Room. A radical new display of this stunning gallery will reflect the people of 21st Century Birmingham. In a sweeping change from the current paintings of landscapes, historic subjects and dignitaries from the past, the new We Are Birmingham display will present a vibrant celebration of the city that Birmingham has become. It will draw on new artworks as well as historic items from Birmingham's Collections. 2022 will also herald a programme of new exhibitions as well as celebrating the city's treasures such as the Staffordshire Hoard, world-famous Pre-Raphaelites and more recent items from Collecting Birmingham such as the Koh-i-Noor curry house booth.
Click here to read more.
November 26, 2020


Birmingham Tier 3 restrictions from December 2
Birmingham Museum and Art Gallery will remain closed after the end of the England lockdown until at least December 14. Future reopening date is uncertain. 
BMT receives major grant from the Culture Recovery Fund



Birmingham Museums Trust has been awarded £1.87 million as part of the Government's Culture Recovery Fund to help the independent charity face the challenges of the coronavirus pandemic and to ensure the organisation has a sustainable future beyond the crisis.
The financial support from DCMS and ACE is vital to enable the charity to continue to recover. Having reopened Birmingham Museum & Art Gallery (BMAG) earlier this month, with these crucial funds the Trust can now focus on its plans for adapting and reopening Thinktank, Birmingham Science Museum, early next year. Along with developing income generating opportunities, such as investing in the museum's shop, to help Birmingham Museums survive beyond this crisis and make the organisation more resilient to future challenges.
 'Wildlife Photographer of the Year'
This prestigious show opened in the Gas Hall on October 17, 2020, and will run until 7 February 2021.
Friends are entitled to free entry but must book as any other person wishing to see it. Use the booking phone line 0121 348 8263
or email to BookingsAdminBMT@birminghammuseums.org.uk
BMAG is open again!
Since Wednesday October 7, the Birmingham Museum & Art Gallery is open to the public – Wednesday to Sunday each week. Entry will be through the Gas Street entrance only and you have to pre-book tickets. Use the museum website, link here.
Level 2 galleries and the Edwardian Tearoom are open.
March 19, 2020 – updated October 8, 2020
CORONAVIRUS – Covid-19
Friends of Birmingham Museums had to respond to the emergency that disrupted normal life for the whole country. From Wednesday March 18, 2020, Birmingham Museums Trust closed all its buildings to the public. Most staff, including those in the Friends Office were obliged to work from home.
Now that the BMAG building has reopened, office arrangements are being restored. Since there will not be staff in the office every day, the best way to contact the Friends remains by email (committee.fbmag@gmail.com or fbmagmembership@gmail.com).
Education in Birmingham
An up-to-date review of the development of education ideas and institutions in Birmingham.
Jane's Walk for Birmingham Museums
How one Friend showed her commitment to the Birmingham Museums during the coronavirus lock-down and its financial aftermath. 
(David Foster, Chair Friends of Birmingham Museums)