Artefacts is the Friends of Birmingham Museums' quarterly magazine. It includes the latest information about Friends' Events; news from Birmingham Museums; interesting features about exhibitions at Birmingham Museums and further afield; news from across the region; and even a Crossword to keep you entertained!
Click here or on the image below to download a copy of the current issue of the Friends magazine Artefacts (the February – April 2020 edition).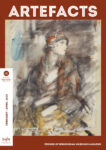 Click here to download the application forms.
Artefacts Archive
To browse through previous editions of Artefacts, please click on the front covers below:
November 2019 –
January 2020
August –                                May – July 2019
October 2019                                                
February –                         November 2018 –
April 2019                        January 2019
August –                         May –
October 2018             July 2018:                               
February –                     November 2017 –
April 2018:                  January 2018:  
August –                           May –
October 2017:             July 2017:
February 2017-          November 2016 –
April 2017:                    January 2017:
August 2016 –             May 2016 –
October 2016:             July 2016: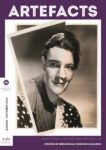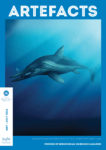 February 2016 –         October 2015 –
June 2016:                      January 2016:
Summer 2015:                     Spring 2015:
Winter 2015:                   Autumn 2014:
Spring 2014:                   Summer 2014:
Winter 2014:                   Autumn 2013:

Spring 2013:                   Summer 2013:

Summer 2012:                   Autumn 2012:

Spring 2012:                   Winter 2012: