Artefacts is the Friends of Birmingham Museums' quarterly magazine. It includes the latest information about Friends' Events; news from Birmingham Museums; interesting features about exhibitions at Birmingham Museums and further afield; news from across the region; and even a Crossword to keep you entertained!
BREAKING NEWS
Birmingham Museums is closed to help control the coronavirus epidemic. The next issue of Artefacts is therefore delayed until we know when the museums will reopen.
Click here or on the image below to download a copy of the latest issue of the Friends magazine Artefacts (the February – April 2020 edition).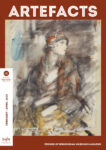 Click here to download the application forms.
Artefacts Archive
To browse through previous editions of Artefacts, please click on the front covers below:
November 2019 –
January 2020
August –                                May – July 2019
October 2019                                                
February –                         November 2018 –
April 2019                        January 2019
August –                         May –
October 2018             July 2018:                               
February –                     November 2017 –
April 2018:                  January 2018:  
August –                           May –
October 2017:             July 2017:
February 2017-          November 2016 –
April 2017:                    January 2017:
August 2016 –             May 2016 –
October 2016:             July 2016: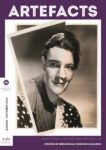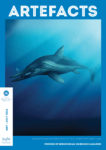 February 2016 –         October 2015 –
June 2016:                      January 2016:
Summer 2015:                     Spring 2015:
Winter 2015:                   Autumn 2014:
Spring 2014:                   Summer 2014:
Winter 2014:                   Autumn 2013:

Spring 2013:                   Summer 2013:

Summer 2012:                   Autumn 2012:

Spring 2012:                   Winter 2012: